Teaching Breaking to Underprivileged children at NIV School Noida by NIV Art Centre
We are Happy to announce that Quest Skool is expanding and taking Breaking to every corner wherever its possible. We have received the opportunity to reach and teach these young talented students of Niv School. These young minds can learn so much in their young age. That's why B-Girl Sumku and B-Boy Show-rez reached out to those who can not reach to us.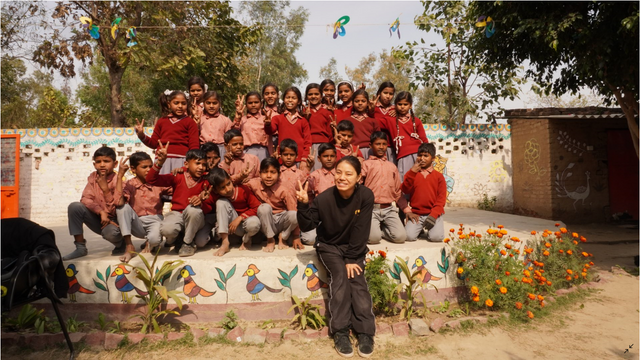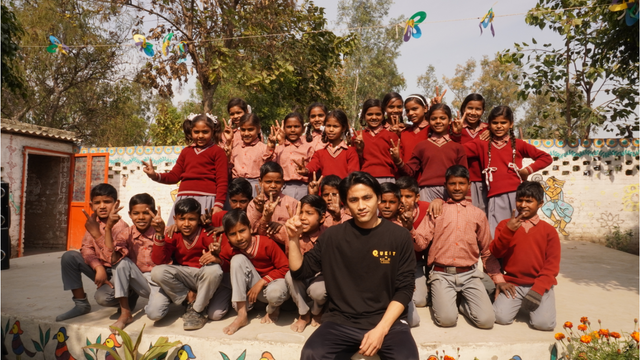 NIV Art Centre in Saket New Delhi has a school in Noida "Niv Vidyamandir". It is a total charity based institution established by NIV Art Centre for underprivileged children. The school have been running for over a decade. It has students of First grade to Fifth grade. Niv School has around 200 students from nearby villages. NIV provides kids the basic knowledge like any other school, but apart from that they also focus in other extra curriculum activities. They give students chance to explore other art forms. For that purpose Quest skool approached them to share their Dance Skills with them.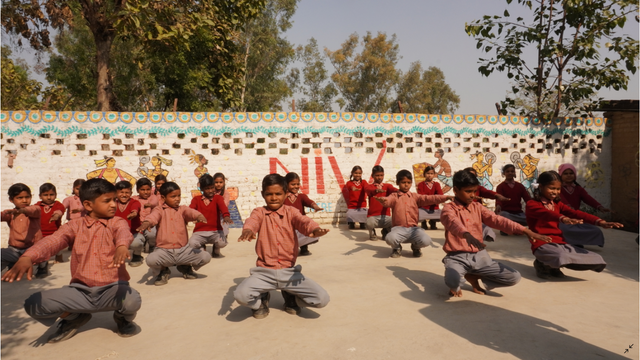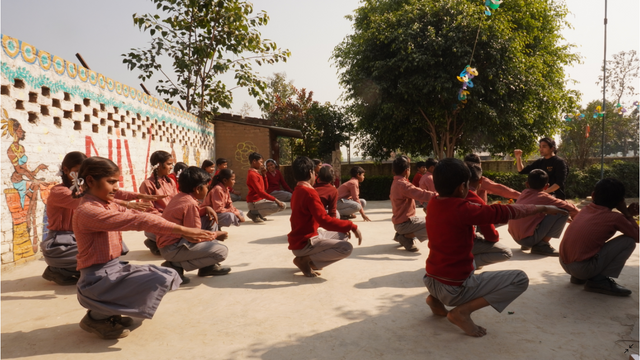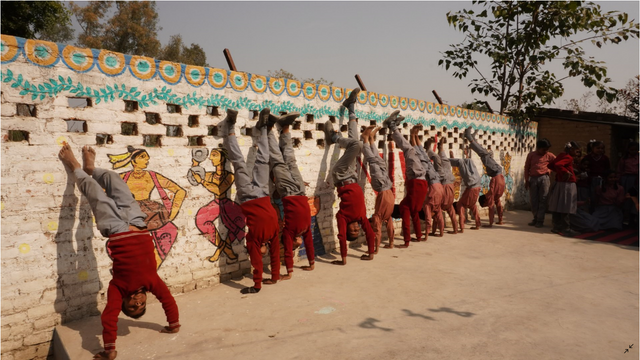 On Pre-celebration of Republic day Show-rez and Sumku visited the school to meet the children. It was not easy to reach the school. NIV School is located in the outskirts of Noida. Where no public transportation are  available, the only way to reach is through Booking a cab or by personal vehicle. Show-rez and sumku were accompanied by Sahji sir (Founder of NIV) and Aruna maam in their personal car. During the visit Show-rez and Sumku were amaze by their performances and their interest in Dancing. More than 50 students participated in different dance choreography which was prepared by the students from watching youtube videos. B-Boy Show-rez  also showed few moves (dance) of Breaking for students to give them some rough idea of what breaking is and what we teach.  Our faculty were already very  excited to teach these young souls. On the first day of  teaching we asked the students to join the session at NIV School. Where we started at the lunch Break. More than 30 students showed up their interest in learning Breaking. Some of the students were nervous and shy so they were watching others students learn from a distance.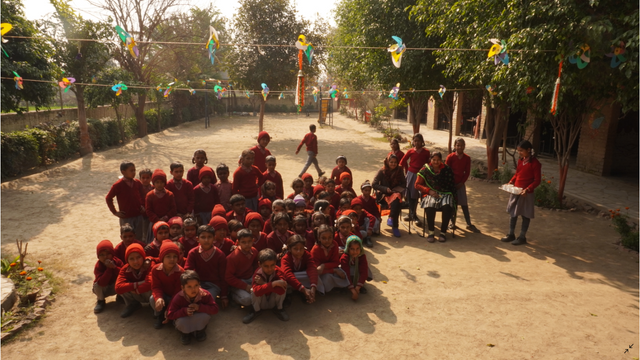 The first day at Niv school  was fun and energetic. Few of the students (boys) knew some basic acrobats and were very excited to show off their skills. Breaking  groove and basic of Top Rock and some basic drills of Footwork and Freezes were taught. Which the students really enjoyed had fun. It was something new for them.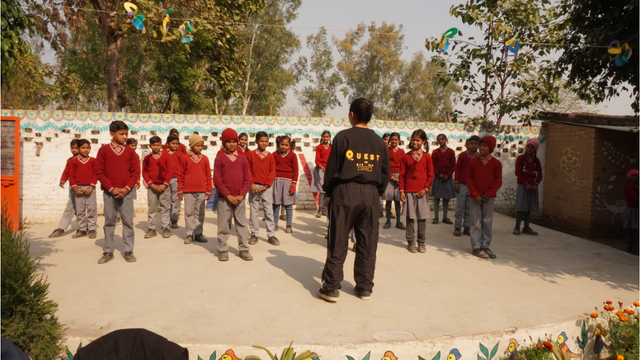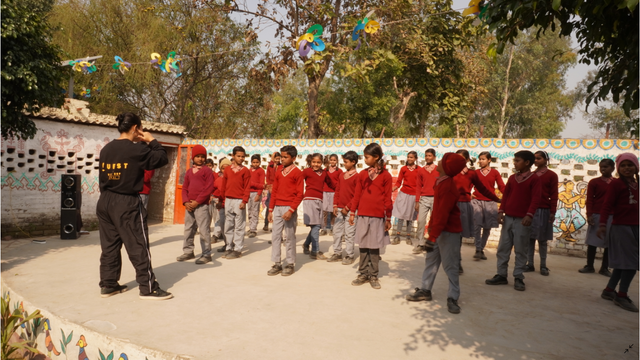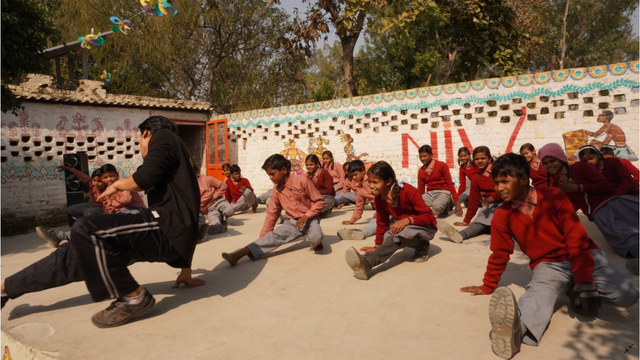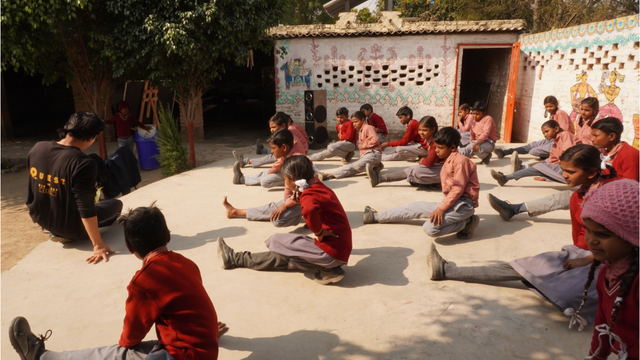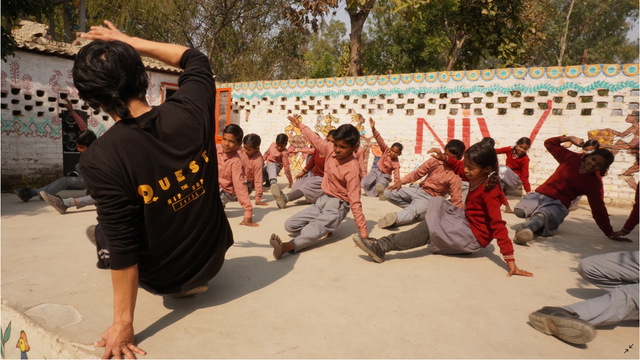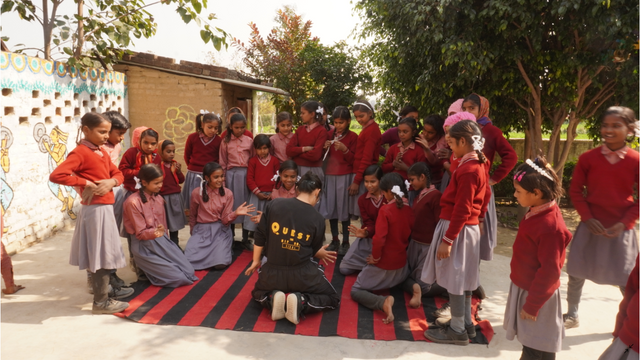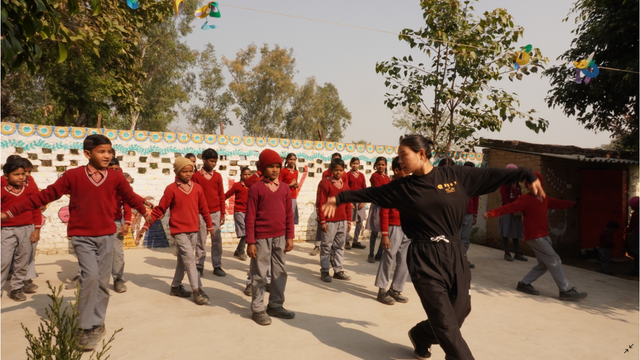 The best part of teaching kids were not only practical skills also the theory of breaking we taught. Which will develop their mind also. Effect of Breaking in body and in mind can be seen in two days session only. Kids showed lot of interest in learning breaking. It was all new experience for them. In below picture B-Boy Show-rez pointing out the element of breaking written in black board and also have them written in their note book so, they can get connection with it more like they do it with other subjects.
Read More – Quest Skool Classes